31.10.2023
Fuse presents: NYE w/ SPFDJ, AGY3NA, Hadone & livwutang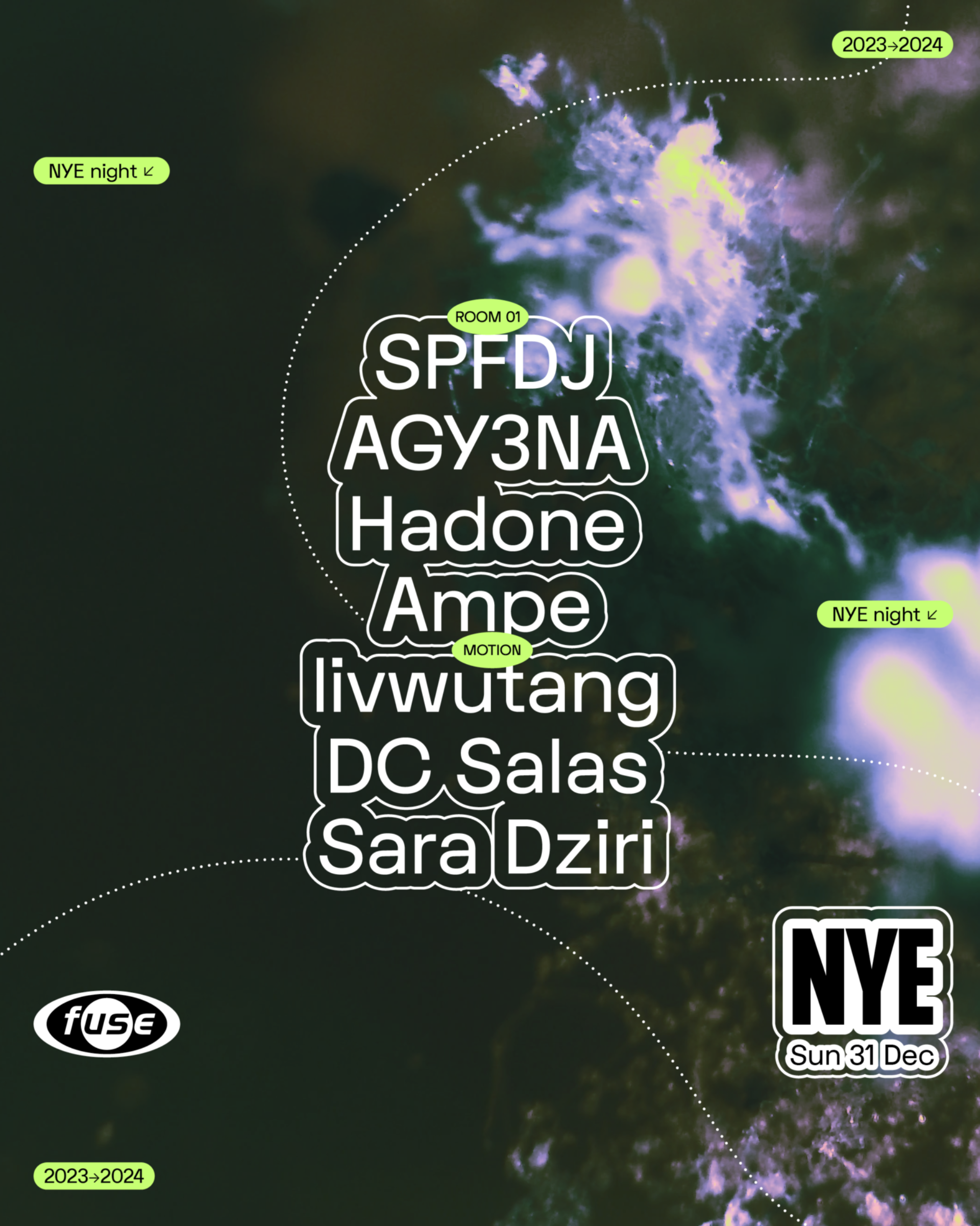 Friends! Our NYE program is up for you to see. We've carved out a combination of dynamic, fresh-blooded and experienced selectors over two rooms to move into the following year in the most sensory way. 


In our hallow Room 01, it's a challenging techno experience with the Herrensauna resident and high-tempo operator SPFDJ, German versatile artist AGY3NA, Fuse resident Hadone and local force Ampe.
In the confines of our second floor, you can count on livwutang NYC-based DJ to « deliver a distinctly eclectic array of exuberant kinetics, introspective strength, and chaotic dexterity ». Next to the American rising profile, we're inviting an already iconic Fuse resident duo with DC Salas and Sara Dziri. Unique energy, nine hours of straight blasting sounds: NYE sounds promising.

Traditionally, our NYE's events are sold out, and we can only advise you to lock your spot in advance via fuse.be/nye.